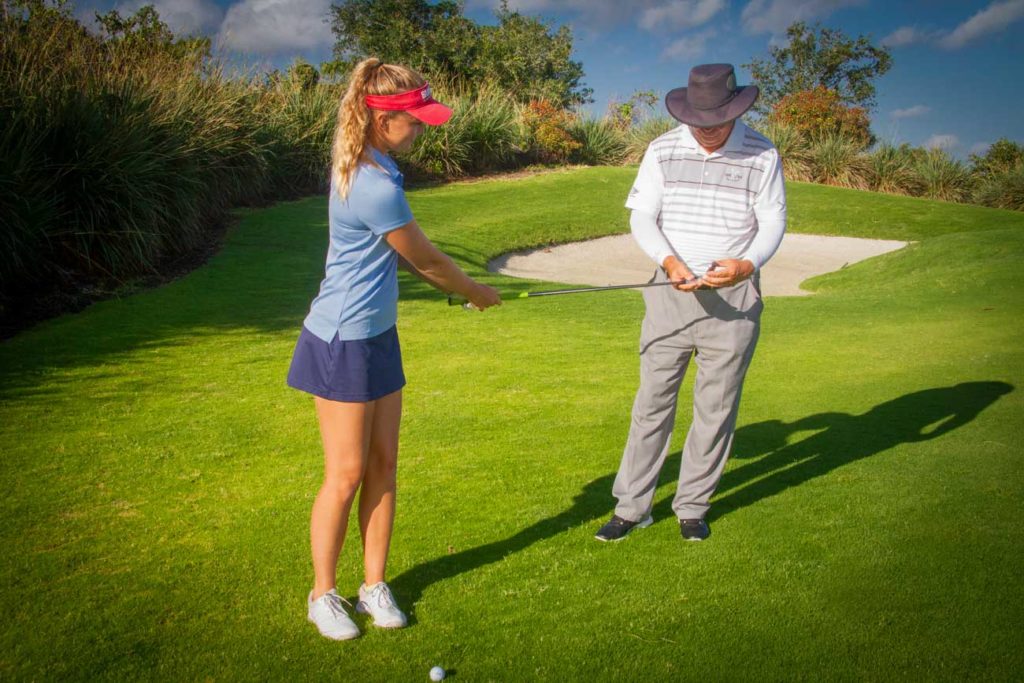 Boca's Putting & Short Game School
The short game has a larger effect on the score than putting. There's nothing that affects the average number of putts per round more than your ability to chip, pitch, and blast the the ball close to the hole. Once you are close to the hole then your ability to make the putt increases.
My short game philosophy centers around 4 components.
Finesse Wedge Shots from 40 yards and in
Distance Wedges from 50 to 100 yards
Green Side Bunker and Speciality Shots
Continuing to work the Visual Plan
In developing these components we work on use of bounce, technique, tempo, spin, & distance control.
Then we add:
Shot Assessment
Club Selection
Setup
Landing Spot
Trajectory
Execution of the Shot
Post Shot Acceptance