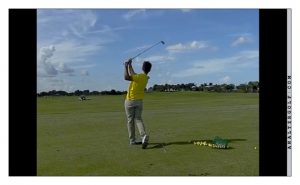 "Teaching You Better Contact, Power, & Control"
Private Coaching is the Ultimate Learning Experience! 
A golfer needs to develop the skill set in order to play: it will usually take six – twelve months of coaching to see results. For students of any level, I like to help them get beyond their frustrations — this is where Coaching is Effective.
Private Coaching programs are for each individual golfer, and merges private lessons, supervised practice time, and on course sessions. Merging these three areas together allows for effective coaching, skill development, proper practice techniques, and transfer of training to the golf course, which will help the you to improve faster. 
Private Coaching programs are available for all ages, and will be centered around your golfing goals, and available time.
To get started call 561-699-2616 for a On Course Assessment!
The Osprey Point Golf Course provides World-Class facilities, so why wouldn't you want your game to match? Besides our 27-holes of golf, amazing practice facilities, short game pitching area, and two massive putting greens.  Osprey Point Golf Course offers World-Class Instruction with Stan and the Don Law Golf Academy!
Whether you're just beginning, trying to break 90, or play Division-I college golf, I have a program that will help! With thousands of hours of experience, there's no challenge that can't be conquered. So let's get started reaching your goals now.
At The Osprey Point Golf Course, we offer everything in instruction — from private & semi-private instruction, schools, small group & corporate events, junior camps & clinics, and coaching programs! Utilizing state-of-the-art technology and facilities, I will help you play your best golf ever.
Adults – One Hour – $125
Half Hour – $65
5 Hours of Coaching Lessons – $550
10 Hours of Coaching Lessons – $1000
(Private Coaching Hours can be done in half, one, or two hour sessions)
**Custom Coaching Programs can also be designed** 
To get started call 561-699-2616!