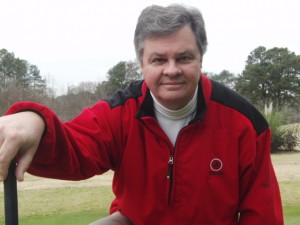 Originally from Jackson, Mississippi. Stan has worked at several clubs in Arizona and Georgia. He has previously taught at GolfTEC, Director of Instruction at Johnson Ranch Golf Club, and Head Professional and Owner of Stan Moore Golf Academy at The Fairways of Canton, in Canton, Ga.
Initially learning to play the game at Arizona Country Club in Phoenix, at the age of 10. Stan continued playing through High School and College.
Having worked with thousands of golfers just like you, from ages 3 to 93. He has guided, shown, and motivated these students to work on surpassing their potential to play this game.
He has also been a feature writer in the Boca Raton Tribune, Travel Host Magazine, and appeared on several golf radio shows.
Today Stan provides multiple improvement programs designed for Juniors, Business Executives, Men and Ladies of all ages. All the programs are designed to guide, educate, and help you lower your score.
The key for you as a student, is wanting golf success enough to make your intention your reality, and investing in coaching wisely to get help, to fill in the missing pieces in your skill set. Nothing worthwhile results without inspired action.
Please take some time and read through the rest of the website, you will find an array of programs for all ages and skill levels. Plus video's to watch, a blog with golf tip's, and a collection of students who have made it to the Wall of Fame.
So if you are struggling to improve and lower your scores, start by calling me at 561-699-2616. Let's start your journey to becoming the best golfer you never dreamed of being.
Stan Moore, PGA
"South Florida's #1 Putting & Short Game Instructor"