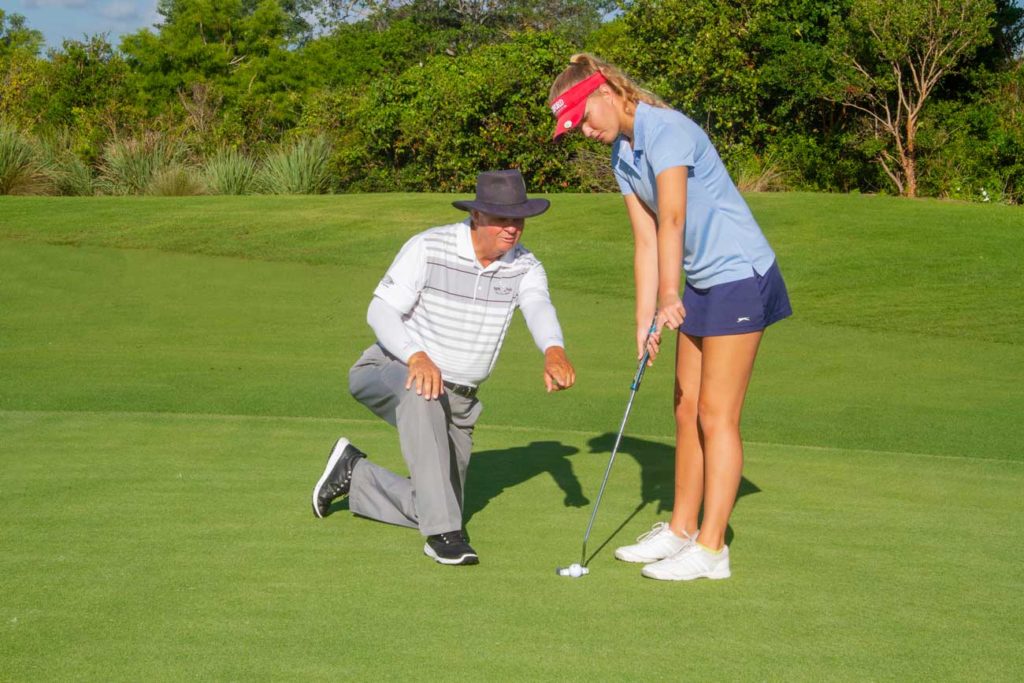 Putting performance is a function of Visual Skill, not Technique.
Putting is a stimulus – response relationship and the crucial stimulus before any putt is Visual. It is a matter of what you See and not what you Feel. Good technique is necessary and we will work on that, but to roll the ball into the hole, the Visual system must lead the way.
Putting like most sport performances, begins and ends with what we see and what we perceive. This forms the foundation for the concept of Visual Dominance. This concept becomes more basic than the mechanics of the stroke, equipment, grip or stance.
My Putting System is based on the fact that in order to excel on the green one must develop accurate and enduring Visual Performance Skills.
Skills such as visual concentration, visual targeting, visual targeting duration, quiet eye, visualization, depth perception, aiming accuracy, and green reading. You will learn that Visual Skills, not textbook techniques, are the keys to putting. Because visual skills affect speed control, putting accuracy and mental control. The elite putters have these skills and so can you.
We are going to incorporate these Visual Skills into all of the lesson programs. My goal, is to help you become a peak performer. Someone who has a clear accurate picture of what they want to do before they do it, plus make you aware of mechanical flaws that may require improvement.
Let's get started by contacting me at [email protected] or 561-699-2616
I look forward to seeing you as a student in one of my private or class lessons.
Stan Moore, PGA Certified
"Great Putters are Trained, Not Born"
SFLA'S #1 Putting & Short Game Coach